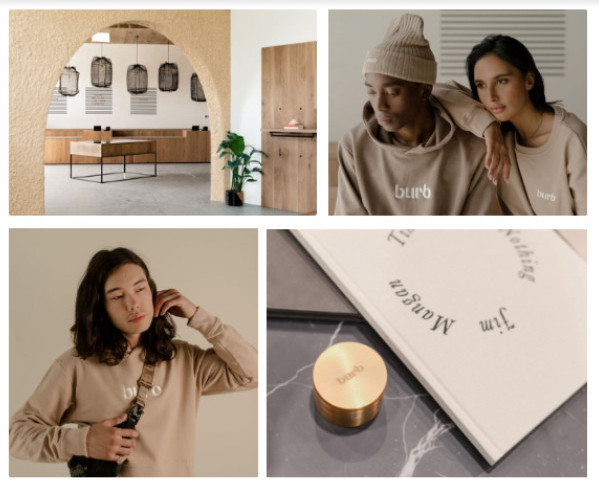 Burb aims to "elevate the cannabis industry by introducing BC Bud and #LightCulture with the launch of a high-design British Columbia retail flagship and a contemporary streetwear collection available worldwide" through e-commerce at shopburb.com.
A cannabis lifestyle brand is launching this weekend out of Vancouver, and the company says it's "shaking up the cannabis industry with a new retail concept that joins e-commerce, street wear and media, giving British Columbia Cannabis Culture (BC Bud Culture) its rightful place on the cultural map."
Called Burb, the company will launch its e-commerce site shopburb.com on April 20, the national day of cannabis celebration known as 4-20.
Burb says the website will provide a platform for it's contemporary streetwear apparel (designed/cut/sewn and all made in Canada) and cannabis accessories.
According to a release, the "global brand is focused on capturing the spirit of the west-coast and 'BC Bud' culture which plays on the storied cannabis history of British Columbia, which has served as the catalyst for cultivation and activism that has led to the worldwide cannabis legalization movement."
Burb Co-Founder John Kaye said "what sets us apart is our passion for culture and creating a brand that connects with people on multiple levels."
"Burb is led by industry professionals from cannabis retail, finance, compliance, regulatory affairs and marketing who have played significant roles in establishing Vancouver and BC Bud as a trailblazer in cannabis culture and awareness," Kaye added. "Rather than pursuing a quantity-driven license strategy, Burb is hyper focused on delivering an authentic, curated and unmatched level of customer experience both in store and at shopburb.com."
As a multi-licensed retailer of recreational cannabis, Burb will follow the e-commerce launch with the opening of its flagship location in Port Coquitlam, a suburb outside of Vancouver.
The 3,700 sq ft. flagship store is located in a newly developed retail complex along major commuter artery, Mary Hill Bypass.
The company says its offerings will include Burb branded accessories — grinders, papers, stash jars, tsubota lighters and matches — and cannabis products will launch through select licensing agreements in Canada.
"A curation of high quality locally BC-grown flower and top tier third-party cannabis brands will also be available in-store," according to a release.
The Burb flagship store was "designed to not only house top cannabis brands and high-end apparel, but to create a safe space where you want to hang out."
"Inspired by Vancouver's natural bounty of sun, sea and sand, award-winning designer Jennifer Dunn, (who is also behind the design concept for Saje Natural Wellness), created a comfortable and relaxed space unlike any retail store created to date," a release notes. "Burb has created a curated design aesthetic and sophisticated shopping experience that aligns with today's consumers who identify with a brand's cultural values as well as its products."
Burb also intends to create an editorial style podcast and media platform run by the co-founder and publisher of Paper Magazine, David Hershkovits.
Throughout the year, Burb also plans to hold events in both the Vancouver and Los Angeles markets "bridging communities across country lines and bringing their BC Bud brand into focus."