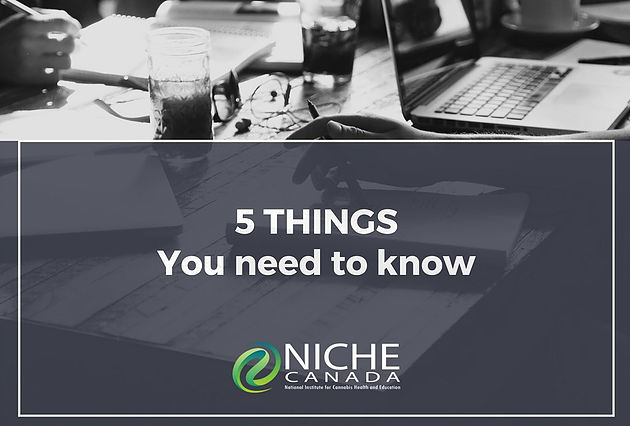 As you kick off the week, here are five things making news in the cannabis industry:
New Blog: #CannabisPodcastMashup Charity Fundraiser; A unique social mixer in support of corporate social responsibility in the cannabis industry will converge on Toronto next month. The #CannabisPodcastMashup is being hosted by The Cannalysts, The Cannabis Act podcast and NICHE Canada CEO Dr. Jenna Valleriani. Don't miss out – get your tickets today! As part of the event, many cool items and experiences have been donated to help support Canadians for Fair Access to Medical Marijuana. Even if you can't make it to the event everyone can join in the fun and bid up these auctions!
 
The federal government announced $24.5 million in funding for cannabis research projects across the country. The money will fund 26 projects and research around public education for youth will be key. As the CBC reports, researchers will study cannabinoid hyperemesis, cannabis education and harm reduction messaging for youth, and cannabis treatments for migraines.
 
"The organization owes it to athletes to allow full access to this gentle but effective plant medicine." Over 150 athletes are calling for cannabis to be removed from the World Anti-Doping Agency's prohibited substances list.
 
As perceptions shift, research spikes, and legalization gains traction throughout a number of regions across North America, several professional athletic associations are also changing their tune. Where once a number of these regulatory organizations relegated weed to the "banned substances" list, now they are investing in cannabis research for player wellness.
 
Food for Thought: Municipalities in British Columbia are taking issue with a provincial policy change that classifies cannabis production as farm use permitted in the Agricultural Land Reserve. The Union of B.C. Municipalities says they weren't consulted on the change and believes that the amendments will have significant impacts on their members.