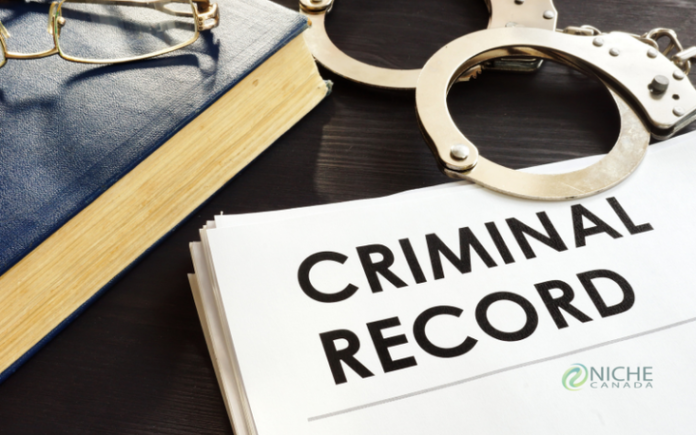 By NICHE Canada
Canadians now have a free and quicker way to apply for pardons for simple cannabis possession. Bill C-93 officially came into force on August 1, and that means that Canadians with criminal records for possessing up to 30 grams of cannabis will no longer have to wait five years after completing their sentence to apply for a pardon, nor must they pay the usual $631 fee to apply.
According to Canada's top law enforcement official, the move aims to remove barriers to employment, housing, travel and volunteering opportunities for people who were convicted of simple possession before recreational cannabis use was made legal. Minister David Lametti says it will make it easier for them to actively participate in their communities.
A pardoned conviction will not appear on the Canadian Police Information Centre database, which is used by United States border officials. However, a pardon will not erase information about Canadians already in U.S.-controlled databases, meaning people with criminal records for cannabis possession could still face travel problems.
People who want to clear their slate face a complex process that involves getting their fingerprints taken, applying for a copy of their criminal record and getting a record check from their local police. Former members of the military face an extra step of getting a copy of their conduct sheet, either from the defence department or from the national archives.
In theory, the new law could have a significant impact on a significant number of people. Over 17,000 Canadians were charged with cannabis possession in 2016 alone. Those convicted are disproportionately people of colour, Indigenous people and those living in poverty. The government estimates that approximately 250,000 Canadians have some kind of cannabis possession conviction.
However, experts have said that a surge of applications is unlikely because most Canadians with convictions have their possession charges bundled with other charges such as impaired driving or assault.
While Canadians with such convictions will no longer need to pay a fee or endure lengthy wait times to receive a pardon, some legal scholars are hesitant to say that the system completely wipes records clean. They have expressed the concern that the pardon system won't necessarily make it easier for Canadians with pardoned convictions to travel abroad.
Critics and cannabis amnesty advocates argue the move does not go far enough and continue to urge Ottawa to expunge those criminal records, which legally makes them disappear. They say that legalization is a chance to right the wrongs of the past, and the records need to be erased or they will still impact people's lives.
The Campaign for Cannabis Amnesty says that while this is an important step towards fixing the harms and removing the stigma caused by our governments' historical prohibition on cannabis, Bill C-93 does not meet their standard for fair and effective cannabis amnesty.

Some have suggested that the federal government chose to avoid total amnesty for previous cannabis possession convictions because it would have been a much more complicated and expensive route. Whatever the reason, most agree that the government has likely made all of the changes it will make to Canada's cannabis possession pardon system until the 2019 federal election.