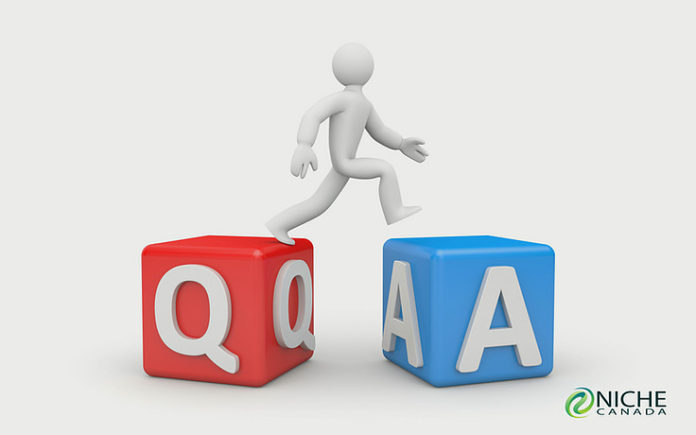 Canada is two and a half months away from legalizing recreational cannabis. And, societal reform is no easy task.
There is a huge effort underway from coast to coast to coast ensuring that governments, businesses and communities are ready and able to create a safe and thriving new industry.
As NICHE travels the country speaking to patients, businesses, industry and government officials, we consistently hear that public education is the foundation for the successful implementation of a legalized cannabis regime.
We believe that engagement, communication and collaboration will not only build bridges within the industry, it will help reduce the stigma surrounding cannabis. We're not just on the path to legalization, we're on the path to normalization. As a society, we need to progress to the point where people who consume cannabis aren't forced to hide it for fear of shaming. This will come through education and reaching out to the broader community.
Last Spring, NICHE held its inaugural Cannabis & Our Community forum in Kelowna to explore the impacts of legalization and help advance education and awareness about the industry. We brought together experts from a range of sectors to provide meaningful and practical information about how people can prepare for the changes that lie ahead and succeed in this new environment.
NICHE will be holding similar Cannabis & Our Community forums in Toronto on September 25, in Calgary on October 23, and in Vancouver on November 27.
It will be an opportunity to educate stakeholders from local government, tourism, work safety, health care, insurance and other sectors about how they can capitalize on the benefits, while mitigating any potential risk.
The forums will target the needs of communities and the goal is to ensure people gain a better understanding of the business development opportunities and how their organization can smoothly transition to the new legal and regulatory framework.
We're also hosting a special event in Vancouver on August 17 for candidates running in the upcoming municipal elections in Metro Vancouver. It's a chance for City Council candidates to meet people involved in the cannabis community and have a conversation about legalization. Local governments are on the frontline of legalization and this free event is designed to create connections, exchange perspectives and foster dialogue.
We are entering a new era in our country. And, while there are still many unanswered questions about exactly how legalization will unfold, and those that choose to fill the knowledge gap that currently exists will be well-positioned to capitalize on the lucrative opportunities available in Canada's new cannabis regime.
NICHE Canada