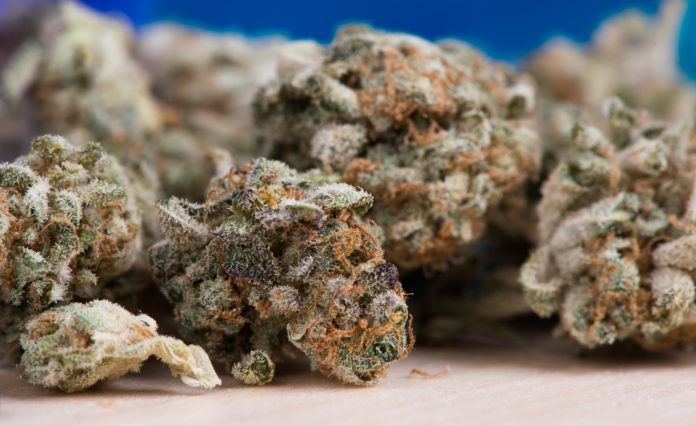 The Ontario government has announced it wants to "tightly regulate" its private retail cannabis market and give municipalities an "opt-out" option to prohibit stores from setting up shop there.
On Sept. 26, Attorney General Caroline Mulroney and Finance Minister Vic Fedeli revealed the government's plans to introduce legislation that, if passed, would "protect public health and public safety through a tightly-regulated private cannabis retail store model."
"As the federal government's legalization of cannabis approaches, our government is determined to impose a strict licensing regime that will protect young people and effectively combat the criminal market," said Mulroney in a release.
The ministers announced the proposed legislation would establish the Alcohol and Gaming Commission of Ontario (AGCO) as the provincial regulator authorized to grant store licences.
The AGCO would have the authority to "enforce compliance, including, if necessary, revoking licences from stores that fail to comply with the conditions set by the province."
The proposed legislation would give municipalities the flexibility to "opt-out" of having cannabis retail stores in their communities, before January 22, 2019, and allows the province to establish distance buffers separating these stores from schools.
"The legislation approved by cabinet will, if passed, provide certainty to the marketplace along with peace of mind to parents and families that — when it comes to public health, public safety and protecting youth — our government will never compromise on our commitment to the people," said Fedeli.
The proposed legislation, if approved, would also ban smoking cannabis in places where smoking tobacco and using e-cigarettes would be prohibited, including exemptions in enclosed workplaces such as long-term care homes, hospices and designated guest rooms in hotels, motels and inns.The maximum fines on conviction would be $1,000 for a first offence, and $5,000 for subsequent offences.
The Ontario Cannabis Store will be the exclusive wholesaler and distributor to private retail stores and will sell cannabis online with safe home delivery across the province.
The proposed legislation includes changes to the governance structure of the Ontario Cannabis Retail Corporation that would result in the agency reporting directly to the Minister of Finance.
"This change would better support the mandate of the Ontario Cannabis Store as Ontario's online retailer and cannabis wholesaler," a press release noted. "As a result, it would no longer be a subsidiary of the LCBO."