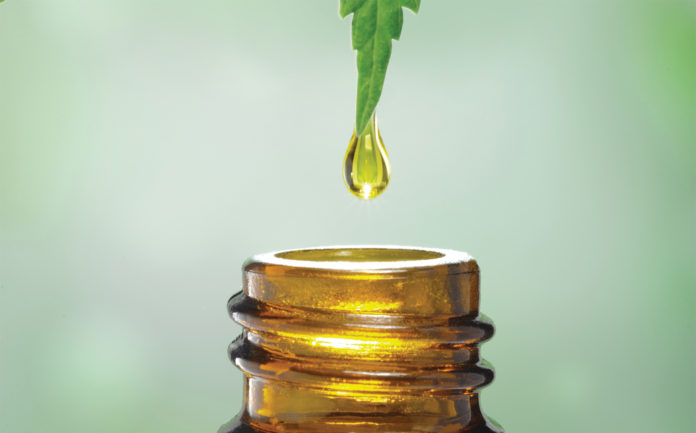 New study led by NEEKA Health Canada will test if CBD-based therapies can reduce the severity of post-concussion brain disorders in former NHL players
A study exploring cannabinoids and concussions is set to begin this summer, in a partnership between the NHL Alumni Association (NHLAA), NEEKA Health Canada and Canopy Growth.
The "transformative clinical research partnership" was announced last month and according to a release "will investigate the efficacy of cannabinoids as an integral part of a novel treatment for post-concussion neurological diseases in former NHL players."
Glenn Healy, Executive Director of the NHLAA, said NHL alumni give everything they have during their careers, "but the physical consequences after they hang up their skates can be devastating for both players and their loved ones for the rest of their lives."
"This study offers alumni the promise of help and hope, and we are excited to participate in what could become a true game-changer in allowing these professional athletes to finish strong," Healy added.
Researchers estimate that between 1.6-3.8 million athletes suffer from a sports-related concussion each year.
"Ten to 15 percent of these athletes will go on to develop chronic post-concussion symptoms that can affect their ability to function," noted a release announcing the research project. "The results of this original study may also lead to new cannabinoid-based therapies that help athletes in other professional sports, along with adults who suffer from the aftermath of brain injuries from accidents and other activities."
A substantial number of high performing, former professional athletes have developed impairments as a result of past concussions, ranging from depression, post-traumatic stress disorders (PTSD) and progressive dementia from chronic traumatic encephalopathy (CTE).
"In some cases, this leads to debilitating limitations in their ability to cope with their environment, a term NEEKA Health Canada has defined as functional disintegration," the release stated. "This study will undertake the rigorous science needed to establish the medicinal value of cannabis when combined with other proven treatments amongst this highly-afflicted group of elite athletes and potentially improve their ability to interact with family, friends and their communities
Approximately 100 former players will be enrolled in this randomized double-blind study, to be led by NEEKA Health Canada's Dr. Amin Kassam, a world-renowned neurosurgeon who completed his undergraduate training at the University of Toronto and has led four neurosurgery programs over two decades.
Joining Dr. Kassam is Dr. Richard Rovin, a neurosurgeon who completed post-graduate training through the Global Clinical Scholars Research Training Program at Harvard University Medical School.
A release states their "combined expertise in neuroscience, molecular cell signaling, brain mapping, and clinical trial design may lead to novel cannabis therapies that have the potential to improve the lives of patients suffering from post-concussion healthcare issues."
Kassam, founder and CEO of NEEKA Health Canada, said "we have seen the debilitating effects of chronic repeated head injuries on the lives of patients and their families."
"Our team is excited to partner with Canopy Growth, a global leader in cannabis science and the NHL Alumni Association, a committed organization to its players, to demonstrate the immense and unexplored opportunity in cannabis-based remedies, particularly when synergized by novel treatment paradigms such as digital mental health and behavioral therapy," added Kassam.
Canopy Growth's Chief Medical Officer, Dr. Mark Ware, said the "complex and multidimensional study will give us an unprecedented understanding of the interaction between cannabidiol (CBD) and the brains and behaviours of former NHL players living with post-concussion symptoms."
The study is set to begin in summer 2019 and will take one year to complete.
"The results of this unprecedented trial could also catalyze new research initiatives further investigating the potential of CBD as a treatment to help people recover from their brain injuries," the release stated.