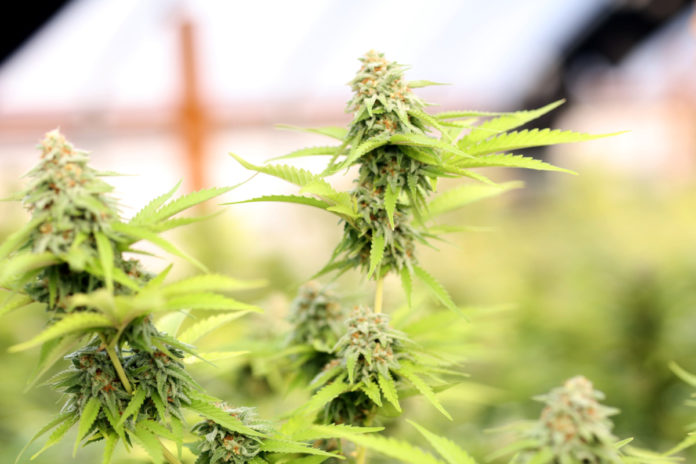 Health Canada is introducing changes to "align the approach to cannabis licensing with the approach for other regulated sectors, such as pharmaceuticals."
Effective immediately, Health Canada says it will require new applicants for licences to cultivate cannabis, process cannabis, or sell cannabis for medical purposes to have a fully built site that meets all the requirements of the Cannabis Regulations at the time of their application, as well as satisfying other application criteria.
With respect to existing applications, Health Canada says it will "complete a high-level review of applications currently in the queue."
"If the application passes this review, the Department will provide a status update letter to the applicant, indicating that it has no concerns with what is proposed in the application," according to a Health Canada release. "Once the applicant has a completed site that meets the regulatory requirements, the Department will review the application in detail, in priority based on the original application date."
Health Canada says it is implementing these adjustments following a review of its current licensing process, "which identified opportunities to better allocate resources."
"For example, more than 70% of applicants who successfully passed Health Canada's initial paper-based review of their application over the past three years have not yet submitted their evidence package to demonstrate to the Department that they have a built facility that meets the regulatory requirements," a release notes. "As a result, a significant amount of resources are being used to review applications from entities that are not ready to begin operations, contributing to wait times for more mature applications and an inefficient allocation of resources."
To support applicants, Health Canada has made available additional guidance on the licence application process and on the regulatory requirements regarding Good Production Practices and physical security measures.
"The Department is also working to establish service standards for the review of applications, which will increase predictability for applicants. Health Canada will continue to provide enhanced support to Indigenous-affiliated applicants through its Indigenous Navigator Service. It will also implement additional measures to support applicants applying for a micro-class licence," stated Health Canada in a release.
Health Canada says the changes are part of its commitment to the "continuous improvement of its administration of the cannabis licensing program."
"Building on changes made in 2017 and 2018, the new approach responds to feedback from applicants about the time it can take to become licensed and the fact that there is now a larger number of applicants seeking to enter a growing and maturing legal market," the release notes.
Since the changes in May 2017, Health Canada has licensed more than 129 new sites—nearly triple the number of sites licensed in the four years prior.
There are now more than 600,000 square metres of space under active cultivation. Based on standard industry averages, this is enough cultivation space to produce approximately 1,000,000 kilograms of cannabis per year, which is roughly equivalent to independent estimates of the total cannabis (legal and illegal) consumed in Canada, according to Health Canada.