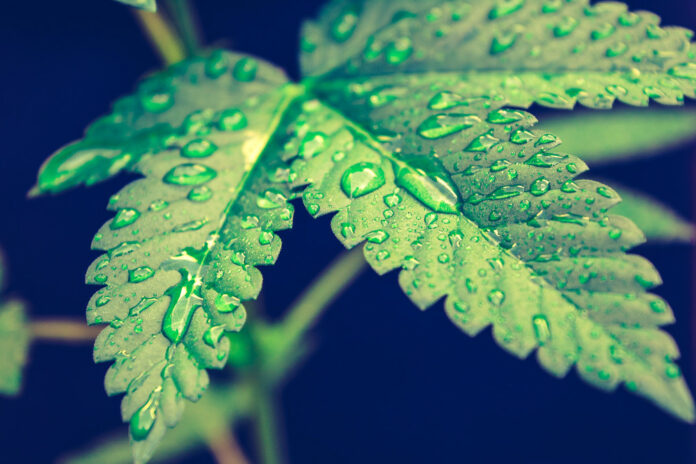 Researchers tasked with producing evidence on the potential harms and therapeutic uses of cannabis
The Canadian government announced this week that it's spending $24.5 million in funding for cannabis research from the Canadian Institutes of Health Research (CIHR) and other partners.
The commitment was announced by Minister of Border Security and Organized Crime Reduction Bill Blair.
"This funding includes support for 26 projects across the country that cover topics such as the use of cannabis and cannabidiol (CBD) oil for the treatment of pain and anxiety," a government release notes.
"The CIHR funding will also support research teams that will explore the therapeutic potential of cannabis in areas such as cancer, chronic pain, and neurodevelopment," the release adds. "It will also support research that will examine the public health impact of Canada's new cannabis laws through a $4.5M contribution from the Canadian Centre on Substance Use and Addiction."
Minister Blair said the government has "put in place a strict regulatory framework for cannabis that aims to keep cannabis out of the hands of youth and the profits out of the hands of criminals. This research will make an important contribution as we continue to roll out the regulatory framework. We must continue to ensure that prevention, harm reduction and education remain at the forefront of these efforts."
Dr. Samuel Weiss – scientific direction of CIHR's Institute of Neurosciences, Mental Health and Addiction – said the research "will ensure that a coordinated approach is used to fund research that will inform cannabis-related policies, programs and services."
"We aim to position Canada as a world leader in developing the capacity to carry out cannabis research and to translate the results efficiently into clinical practice, health policy, and public health program," Weiss added.
With $2.85M in support from the Mental Health Commission of Canada, funding will also go towards research aimed at addressing key research gaps regarding cannabis use and mental health, according to the release.
Minister Blair also announced funding of approximately $390,000 for two cannabis public awareness projects in Alberta funded under Health Canada's Substance Use and Addictions Program. The University of Calgary has received funding to support a cannabis café education and discussion series, led by a harm reduction specialist.
"These sessions are aimed at helping University of Calgary students learn about the immediate and long-term effects of cannabis use and increasing awareness of Canada's Lower-Risk Cannabis Use Guidelines," the release notes.