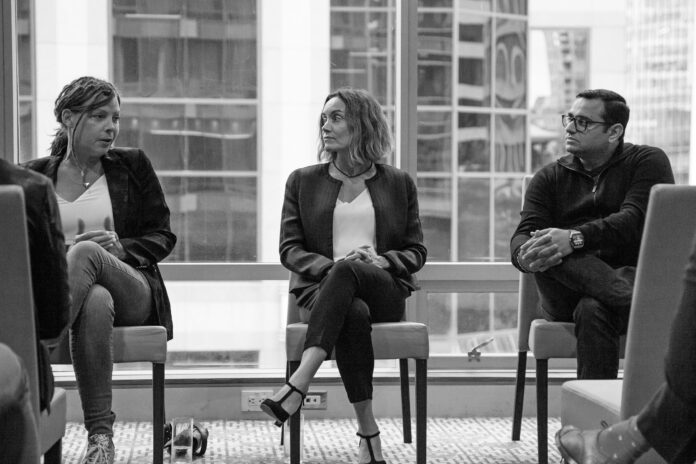 It's been more than six months since recreational cannabis was legalized in Canada, and industry experts say medical users continue to suffer as the medicinal market has taken a back seat.
"It seems like a rec-washing, where everything the government is doing seems intent on never recognizing this as a medicine, and getting people to accept that it's just a recreational substance. I'm not sure that's ever going to succeed," said trailblazer Jamie Shaw, a cannabis activist who helped medical dispensaries gain municipal support under a prohibitionist federal government.
Shaw has worked extensively to bolster and legitimize medicinal cannabis. She has served as president of the Canadian Association of Medical Cannabis Dispensaries and was also an expert witness in the Allard trial that won patients the right to grow for themselves.
SEE ALSO: Cannabis trailblazer Jamie Shaw on lobbying, legalization and more
"There's a lot of people that were just never able to access the legal system medically for various reasons," she said, both pre- and post-legalization. "It's the reason compassion clubs and some of the other medical dispensaries existed, and still exist, and are still operating in that manner. But if you're not in B.C. in a big B.C. city that's friendly, it can be very difficult. It's expensive, and you're not really getting the guidance. You can go online, there are online sites, but there's no guidance there the way there used to be at compassion club."
Ahead of legalization, Shaw said many producers were stockpiling product for recreational sales.
Shortly after legalization, medical product shortages began making headlines.
Now, Shaw said, there is "a lot of politics being played with regulations right now at various levels of government right now, so that's creating obstacles and barriers."
Shaw said the government's approach in the recreational legalization process has been "a little flawed."
"They're not really approaching it from a public health perspective, they're treating it like alcohol and tobacco as though they're similar substances and first of all, they're not similar substances and second of all, alcohol and tobacco are actually a lot looser with the regulations. It's a mistake to think of it as the same type of substance," she said.
"I think the biggest problem is that we don't have enough understanding of the plant to understand how it works with pharmaceutical preparation, as pharmaceutical preparation," Shaw noted. "The medical establishment still refuses to acknowledge any benefit to plant medicine even though it makes pharmaceuticals out of the same plant. That's really the biggest issue."
Cannabis expert Deepak Anand said medical cannabis patients have been "shafted" through legalization in a variety of ways, not the least of which has been product availability and costing.
READ ALSO: CANNABIS PANEL: Compliance, licensing and recent Health Canada changes
Anand – who serves as CEO of CBD and medical cannabis company Materia Ventures and spent years working with Health Canada helping developing medical cannabis regulations – said recent licensing changes are "further going to shaft (patients) in a far more significant way."
Earlier this month, Health Canada announced it will require new applicants for licences to cultivate, process or sell cannabis for medical purposes to have a fully built site that meets all the regulatory requirements and criteria at the time of their application.
Critics say this is a risky and expensive hurdle for aspiring producers and Anand agreed.
"Generally I'm not very happy or overly enthusiastic with the changes they've come back with, I believe in a more diverse and inclusive industry," he said. "So far we haven't seen a facility built to that level. They're saying build out the facility and we'll come and inspect it. Nobody's going to spend millions of dollars without knowing if Health Canada will approve it."
Anand said these changes "further sets back" people setting up cannabis operations for medical purposes. He noted any work being done on the research side is also subject to these new rules.
"There's no incentive for someone to set up a medical cannabis business given some of the new changes," he said. "The fact of the matter is, unfortunately, legalization of recreational cannabis has meant medical cannabis has a back seat."
"That's the reality on the ground."
The situation is described as a "crisis" by James O'Hara of the advocacy group Canadians for Fair Access to Medical Marijuana.
Access and affordability, or lack thereof, are the largest issues, according to O'Hara. He said both issues have worsened since recreational legalization last fall, noting there's been an average cost increase of roughly 17 per cent since legalization day.
Canadian Cannabis Patients: We'd like to know the biggest challenges you're experiencing with Medical Cannabis, and how we can help. Cost? Supply? Support? Here's your chance to share your voice and help us, help you betterhttps://t.co/ncBDcsoT2z pic.twitter.com/eqw2oE2VIn

— CFAMM (@CFAMMcan) March 29, 2019
"There are more medical patients than ever. They're all angry," O'Hara told BotaniQ Magazine. "They still struggle today. By and large patients are forced to either under-dose or go to the black market. If you're a patient and you're confronted with, 'Can I afford my medicine and am I going to experience illness?' as opposed to not, you're going to make that choice over and over again."
While O'Hara said shortages are less of an issue today compared to six months ago, that only applies to flower product.
"In the flower sense it's better, in the CBD oil sense it's worse," he explained, noting oil is popular among medical patients.
"When that patient at the end of the day doesn't have the CBD oil they need to function and rely on to get to work, they have that thought, 'Is any of what I need being used to service the recreational market?'"
O'Hara said he'd like to see government put regulations in place to guarantee medical supply, urging policy makers to consider the economic driver medical cannabis can be.
"I'd like to see the medical market, medical patients, prioritized. There's limited supply, and everyone's trying to address those two markets," he said.
"This isn't like being out of bread or milk, this is a significant health impact to patients. I think that's really the biggest issue."
Anand and Shaw were panelists at Grow Tech Labs' May 21 event focused on cannabis licensing and compliance. Click here to learn more about Grow Tech Labs and upcoming events.