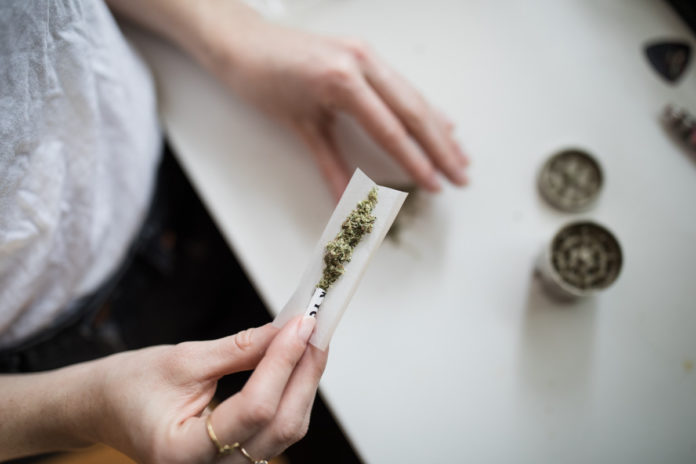 A flurry of cannabis-related studies have been launched in recent weeks looking at how the plant can help with everything from anxiety to pain management.
Now, a study is beginning that will explore whether cannabis can treat endometriosis, a condition where tissue from the uterine lining migrates to other organs inside the body, which affects roughly 180 million women worldwide.
It is estimated that 1 in 10 women between the ages of 15 to 49 will be affected by symptoms of endometriosis during their lifetime.
Strainprint Technologies has announced a partnership with Israeli research leaders, Lumir Lab and Gynica, to conduct what's said to be world's first international clinical study on the use of cannabis to treat endometriosis.
"Endometriosis remains one of the most misdiagnosed and least understood medical conditions, and currently, there is no cure," said Gynica's Professor Moshe Hod, who is President of the European Association of Perinatal Medicine and Professor of Obstetrics and Gynecology at Tel Aviv University medical school.
As part of the study, Hod will work closely with Strainprint's VP of Research Michelle Arbus, and renowned cannabis scientist Professor Lumir Hanus, as part of the study.
"Strainprint's early observational studies show that medical cannabis treatment has a positive effect on symptoms related to endometriosis, but much more research is required," said Hod. "Our objective is to identify which active cannabinoids, terpenes, and flavonoids, in relative combination, provide the most effective relief, reduce pain and prevent reoccurrence."
See also: Another study to explore cannabis as replacement for opioid pain treatment
Strainprint CEO Andrew Muroff said it's "truly amazing" for the company to get to work with world-renowned scientists and doctors on such a significant medical issue
"We're committed to helping improve the lives of millions of women suffering from endometriosis," Muroff added.
Ultimately, the study aims to develop clinically-validated cannabinoid-based products that can be approved for international distribution.
For its part, Gynica holds a federal license from the Israeli Ministry of Health to research the effects of cannabinoids on women's health and gynecological disorders.
"Simultaneous studies in both Israel and Canada will leverage Strainprint's research-ready platform to provide ethics approval, validated questionnaires, custom surveys, real-time treatment tracking and data visualization in support of in-clinic visits," a release notes.
Gynica's senior scientist, Dr. Sari Prutchi Sagiv, will develop the joint-study protocol to be used for clinical trial applications in both countries, based on a common product formulation.
See also: New study exploring effects of CBD for chronic pain, anxiety, depression
Drawing first from Strainprint's 900,000-plus real-time patient outcomes and 40 million medical cannabis data points, Lumir Lab will narrow and validate a formulation to focus on at the study.
Together, the parties will use Strainprint's recently launched community portal to recruit up to 1,000 patients in each country.
Dr. Sagiv says "the combination of Strainprint's big data analytics combined with Gynica's scientific team and clinical research capabilities create a unique and innovative approach for providing evidence-based products to patients worldwide, and moreover for women who are under-treated by current solutions."