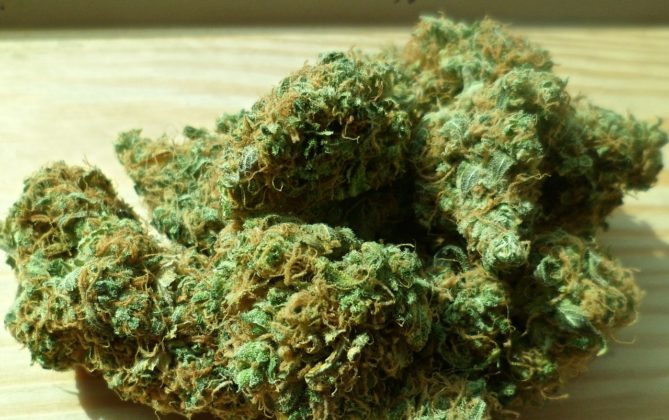 The second government-run cannabis shop could be set up in Prince George after city council gave an early nod to the application on Monday (Jan. 21).
The first opened in Kamloops on legalization day, Oct. 17, 2018.
B.C.'s Liquor and Cannabis Regulation Branch has applied to the City of Prince George to rezone a property, at 6565 Southridge Ave., in order to facilitate a cannabis store.
On Jan. 21, Prince George Council voted unanimously to give first and second reading to the proposal. A public hearing is set for Feb. 4.
See also: B.C.'s first private cannabis shop licensed in Kimberley
See also: Two private pot shops now open in Vancouver
In a report to Prince George Council, city staff wrote the property is within a "SmartCentres" retail complex, and is located father than 50 metres from the nearest residential neighbourhood.
The 2000-square-foot building previously housed an RBC.
Staff do not expect it to have "significant impacts on the surrounding properties" and the closest school property is said to be roughly a kilometre away.
The province also has applications in to open up another two government-run stores in Kamloops.
Meantime, the first private retail pot shop in B.C. was in Kimberley, and recently, two legal private stores opened their doors in Vancouver.
B.C. residents can shop for weed online at bccannabisstores.com.