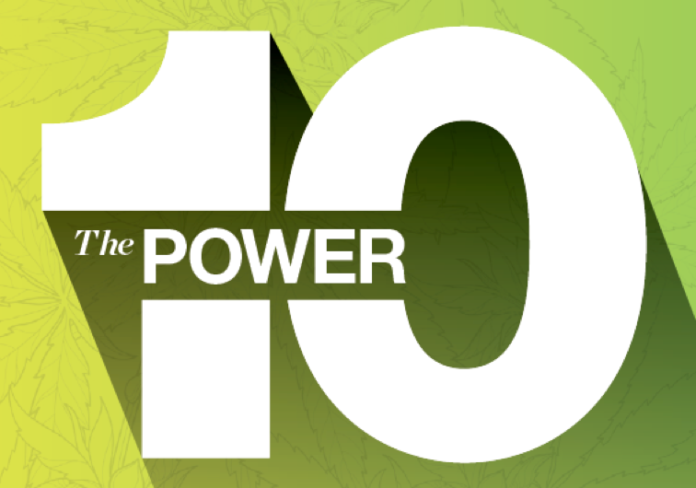 We received more than 1,000 nominations for BotaniQ's "Power 10 of the Canadian Cannabis Industry" awards. The goal was simple: To uncover the Top 10 leaders in 10 categories in Canada's blossoming cannabis industry.
Today, we are announcing the winners!
Congratulations to all who won! A special thanks also goes out to those who participated in nominating, and in turn, choosing those who won.
CULTIVATOR
Agnes Kwasniewska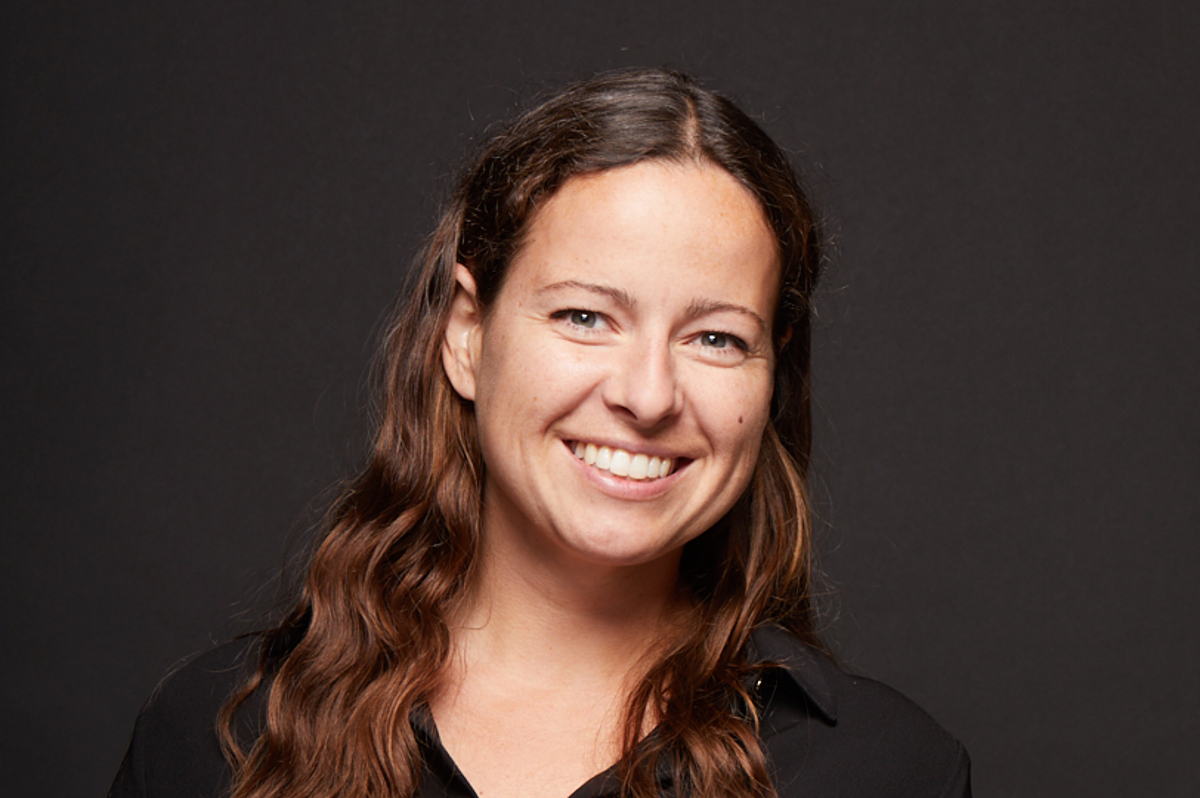 As the Master Grower at HEXO – and Canada's first female master grower – Agnes Kwasniewska is responsible for plant production and greenhouse activities including strain selection, seed propagation, fertigation, greenhouse environmental controls and all other stages in the cultivation process.
"We currently have over 310,000 square feet of production capacity and are in the process of adding an additional 1,000,000 square feet so this can be quite the task," said Kwasniewska. "I love the challenge of growing this unique plant on such a large scale. I am driven by an obsession to perfect my grow and am especially interested in integrated pest management as a viable method to produce healthy plants. I also conduct ongoing research where I test different plant environments to find what produces the healthiest plants and the highest yields."
Kwasniewska said it feels "absolutely wonderful" to be nominated for Botaniq's Power 10. "When I started this role, I never thought that I would reach these heights, and am frequently surprised. The hard work seems to be paying off though, and I am very flattered to receive this nomination," said Kwasniewska. "Before entering the cannabis industry, I grew annual flowers in a large scale greenhouse operation. I thought that cannabis would be comparable however I soon realized how unique this plant is and how cultivating it is truly unlike anything else."
PHILANTHROPIST
Jeremy Jacob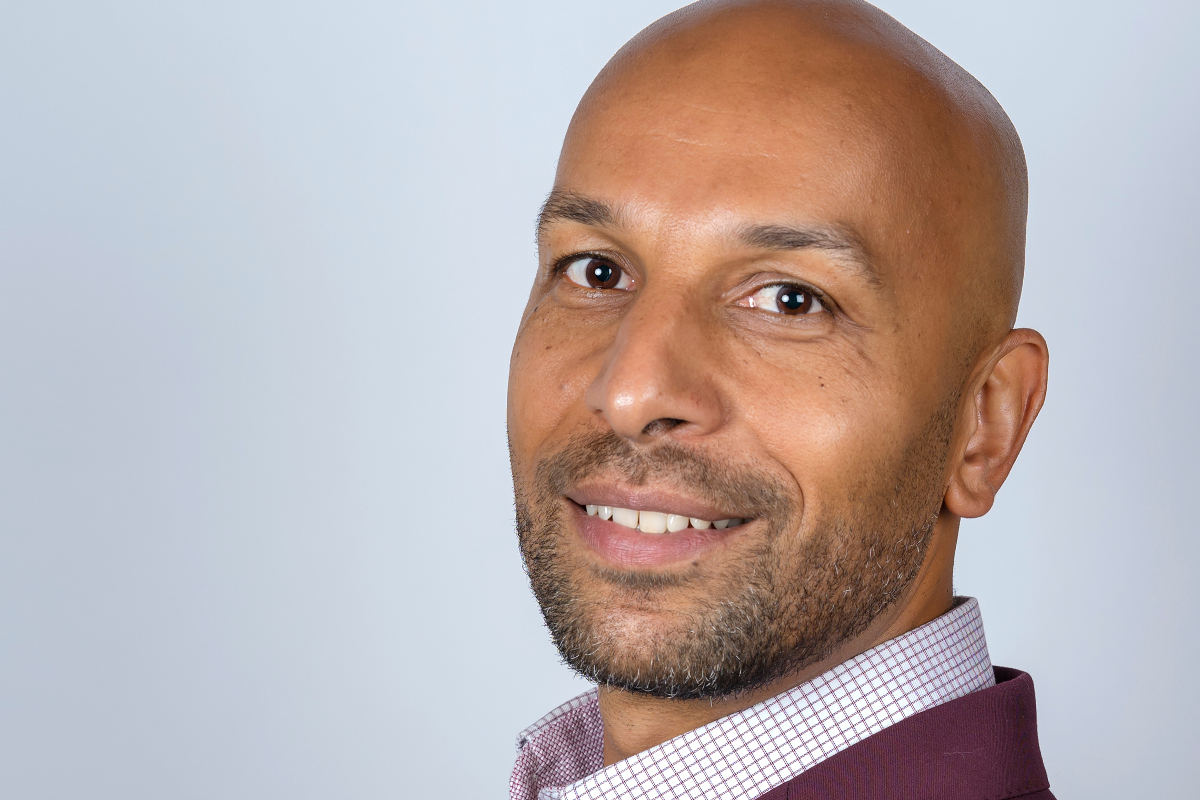 Jeremy Jacob is Co-Founder of of The Village Bloomery, a dispensary in Vancouver.
As an entrepreneur, Jacob said affecting positive social change and engaging in ethical business have always been key drivers for him.
After a 15-year effort to increase the adoption of renewable energy systems, Jacob said he "stepped back and took a breather."
"After recharging batteries, my partner Andrea and I decided to work at our first venture together," said Jacob. "While looking at different options, the cannabis space really captured our passion. In our community, cannabis had become very normalized. Meeting new friends and learning that they are in the cannabis industry really changes perspectives on who and what the cannabis industry is."
Through Jacob's own experience and his partner's explorations into cannabis for health, creating something new in cannabis retail became an idea that resonated with them both.
"It was full of risk and challenge, but we knew the work was meaningful and important, and we chose to be a part of it," said Jacob.
"Prior to opening shop we became involved in CAMCD (Canadian Association of Medical Cannabis Dispensaries), and not long after that it became apparent that the political advocacy side was as important as the operation of our business, so we agreed that my focus would change."
Taking on a key role with CAMCD was "daunting," said Jacob.
"But thanks to the incredible support of my family and our team, I focused on advocacy. Together with a group of my peers, we shone a lens on the value of cannabis to people and to B.C.'s economy. We helped create opportunities for the existing companies to find a place in the new regulated industry," he added.
"There's still a long way to go. Key motivators for me include the desire to see cannabis further destigmatized and better understood, and to advocate for the evidence based evolution of cannabis laws," Jacob elaborated. "As this takes place I hope we'll be living in a kinder, better society, where we will find a way to truly change the way we interact with our planet and humanity."
He said "it's an honour to be nominated by my peers" in the BotaniQ Power 10 awards.
UNDER 30
Simon Grigenas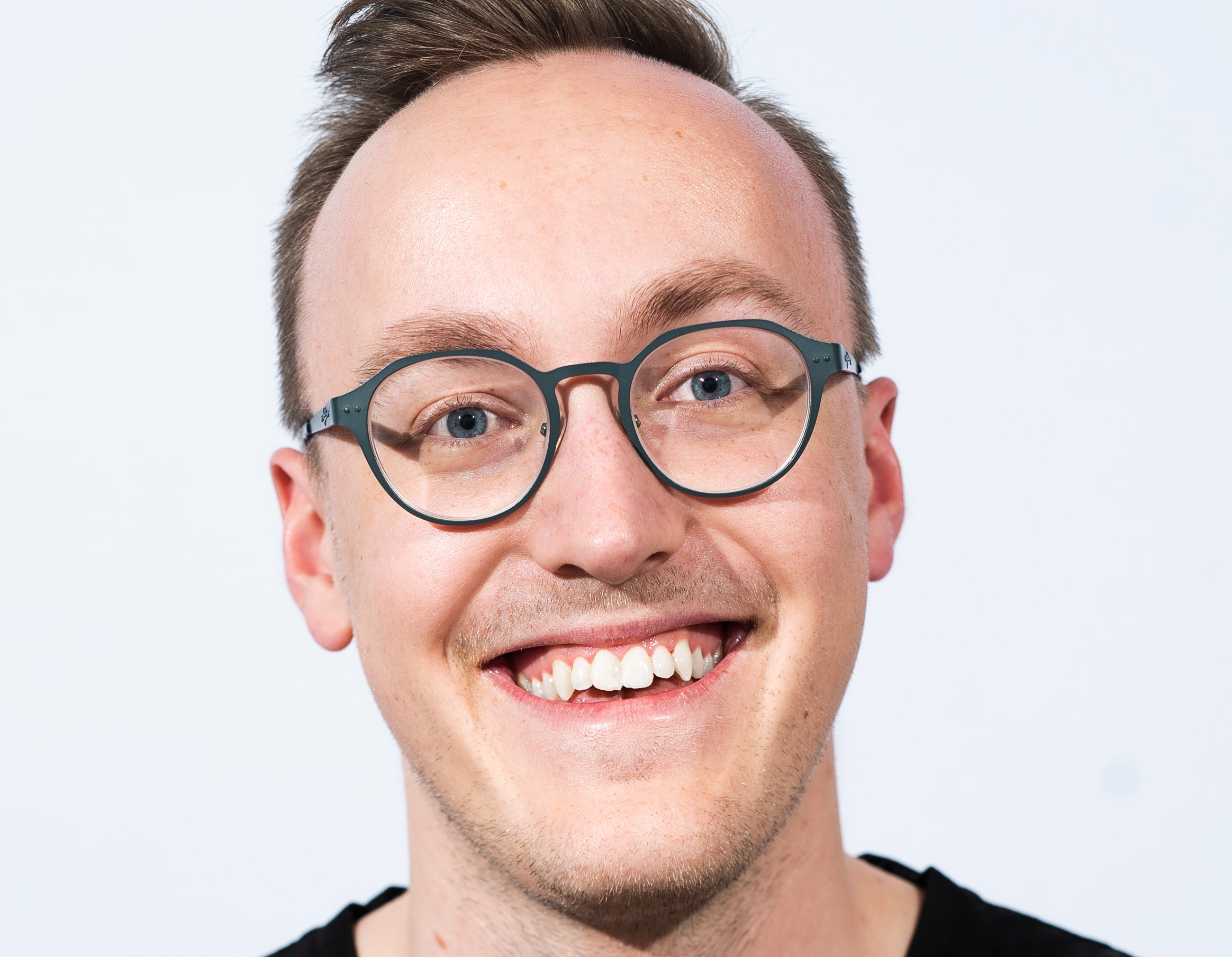 Simon Grigenas says he wanted to dive into the cannabis industry to "contribute and create an impact that will be long- lasting even after legalization.
To bring elements of design, art, and creativity to product design and retail was the goal that I set out from day one."
Grigenas started out in cannabis as a medical user many years ago and with hands0on experience and a passion to change the way cannabis is consumed, BRNT was born. BRNT is a Canadian lifestyle brand focusing on modern product design for cannabis accessories and cannabis products for the consumers of today and tomorrow, creating a trustworthy, reputable brand through unique experiences and memorable innovation.
"I currently lead all the various departments and teams at BRNT," said Grigenas. "My day to day activities include everything from strategic partnerships and securing capital to leading the overall vision through business development initiatives."
LISTEN: Starting a cannabis business – An interview with BotaniQ 'Power 10' finalist Simon Grigenas
Asked how he feels about being nominated for the Power 10 award, Grigenas said he is "pleased and honoured."
"I look forward to supporting and representing the young talent entering and improving the cannabis sector. The opportunities for the under 30 demographic in this emerging industry are limitless and seeing the passion, drive, and creativity entering the space is extraordinary," he said.
"We hope that one day through the utilization of elements of discreteness in design and creating trusted credible products we will influence cultural norms and stereotypes to change across Canada. Leading my team at BRNT to this goal and improving the industry for the better is what will continue to motivate myself and our growing team."
FOUNDER
Sebastien St. Louis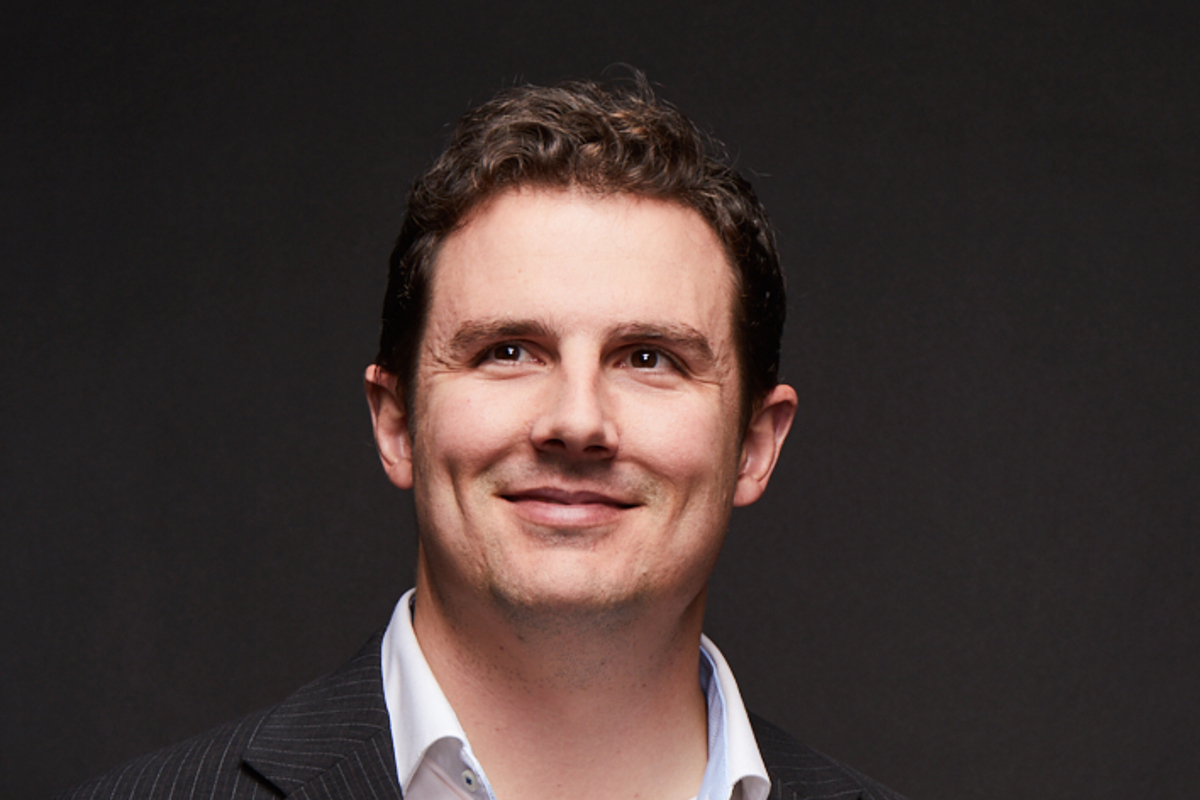 Sebastian St-Louis is Co-Founder and Chief Executive Officer of HEXO.
"I am honoured to be nominated in the founder category for BotaniQ's Power 10, especially since BotaniQ is quickly becoming a must-read publication in the cannabis industry," said St-Louis.
"As a 'serial entrepreneur' the opportunity to enter the medical cannabis space five years ago really appealed to me," he remarked. "I don't know if some part of my brain knew we would evolve so rapidly into legalizing the adult-use cannabis market, but it has given me the opportunity to do the things I love: Building a company from the ground up, developing highly efficient teams, and realizing the vision of a global brand in a highly competitive market."
St-Louis said the company's vision revolves around a hub-and-spoke model, with HEXO Corp. in the middle, and joint partnerships with Fortune 500 companies in the beverage, food and cosmetic industries forming the spokes.
"Our relationship with Molson Coors is a great example of this strategy, which brings value to shareholders and will deliver great products to consumers," he said. "I'm incredibly proud of our HEXO team, their hard work and dedication. Being nominated is really a reflection of the quality and depth of their commitment to excellence."
SCIENTIST
Johnathan Page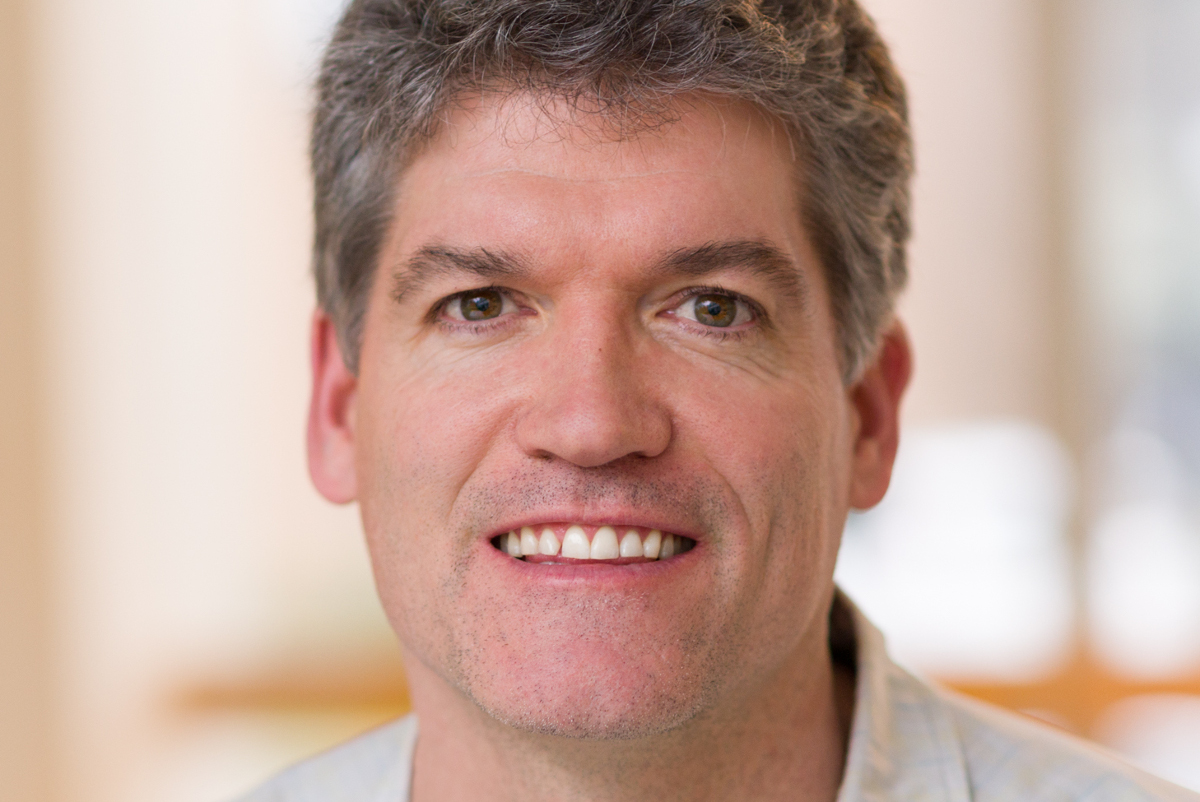 Jonathan Page is the Co-Founder and CEO of Anandia, a leading cannabis testing and genetics company based in Vancouver, and an Adjunct Professor at UBC.
He has spent his scientific career deciphering the genetic and biochemical secrets of medicinal plants, including the production of cannabinoids in cannabis.
In 2010, Page co-led the Canadian team that reported the first sequence of the cannabis genome.
He lectures widely on cannabis science and actively contributes to policy discussions regarding cannabis legalization.
Page founded Anandia to build a strong scientific foundation for cannabis, and to translate new discoveries for the benefit of humanity.
INFLUENCER
Terry Lake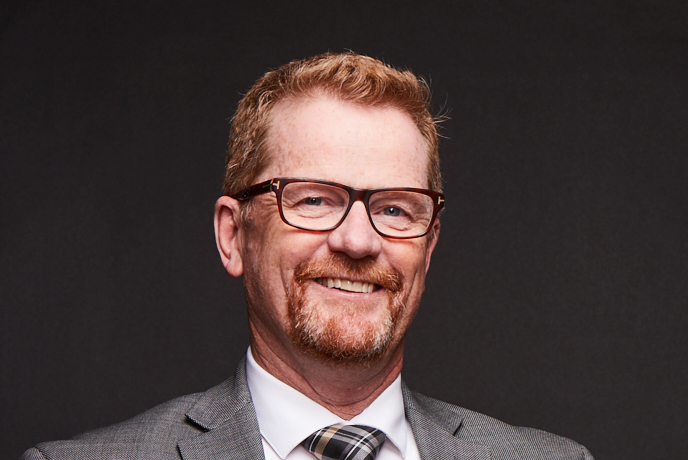 Terry Lake says it's "a real honour" to be nominated for BotaniQ's "Influencer" award.
"I know there are some tremendous people out there driving policy and public opinion in the cannabis space and believe me, not long ago, I did not imagine I would be one of them," said Lake.
"The lights came on for me in 2016 when I travelled to New York with my amazing daughter Stephanie who was presenting on behalf of the Centre for Excellence in HIV/AIDS on the impact of heavy cannabis use on HIV therapy at the Cannabis Science and Policy Summit," he recalled. "As B.C.'s Health Minister at the time, I had surprisingly little knowledge of cannabis as public policy around the plant fell entirely to the federal government."
Lake said he quickly became fascinated with the complex science of cannabis and his lifelong love of physiology and biochemistry was reawakened.
"As a policy wonk I also recognized the challenge Canada faced in becoming the first G7 country to legalize the adult, non-medical use of a substance that had been stigmatized by prohibition for nearly one hundred years," he said. "When HEXO co-founder Adam Miron, a friend from earlier Kamloops' days, called me to see if I was interested in joining the company, I jumped at the chance."
Today he serves as Vice President of Corporate Social Responsibility for HEXO, and utilizes his past experience in political science and communications to advocate for responsible growing, production and use of cannabis that he feels "moves our company and the industry forward in a very positive way."
"After one year I have learned a great deal from the many, many smart and interesting people in the Canadian cannabis space and am thankful to be able to contribute in a small way to ensuring we have a sustainable and responsible industry into the future," said Lake.
DISRUPTOR (Tie for first)
Joel Semczyszyn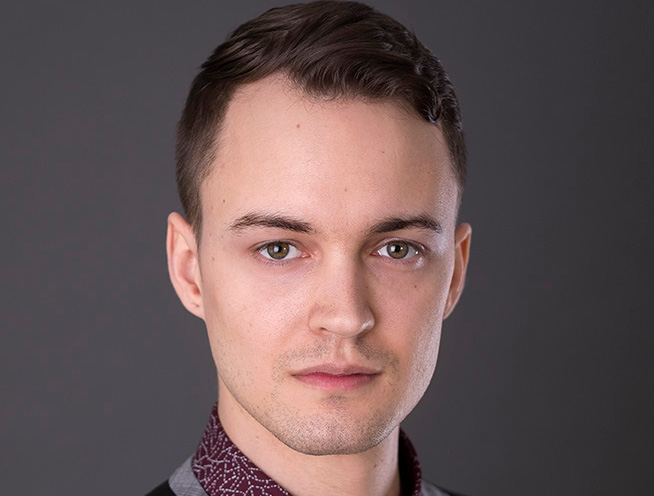 Joel Semczyszyn is a former Microsoft designer and engineer, whose love affair with business and technology began as an early teen and has only grown since then.
As a "serial entrepreneur," blockchain captured his imagination and led him to create and manage a large cryptocurrency mining operation in 2013. Building on his knowledge of this disruptive new technology and Canada's upcoming cannabis legalization, Joel founded Rubikon Blockchain Corporation to solve major challenges facing the emerging industry.
Joel quickly identified several key issues in the infant cannabis supply chain, ranging from complex cross-jurisdictional regulations to data transparency and product reliability. However, when he saw the struggle medical cannabis patients face when seeking products or strains they can trust, he knew that blockchain technology could provide the solution.
Joel founded Rubikon Cannabis Blockchain Network (CBN) to provide cannabis users with the data they need to make informed decisions about the products they rely on. Everything from cannabinoid and terpene profiles, to genetics and cultivation methods can be logged and made available to help cannabis users find the product that is right for them. Having experienced exponential growth in 2018, neither Joel nor Rubikon show any sign of slowing down.
"It hasn't always been easy, but I am lucky to be surrounded by passionate people who believe in what we are doing," he said. "That conviction has been the secret to our success so far and it keeps me waking up with a smile every morning. I believe that, under everything, people want to be healthy, do good, and make smart purchases.
"My goal is to help them do that," he added. "I am honoured to be nominated for BotaniQ's Power 10 and recognized by an industry that is changing so many lives."
John Prentice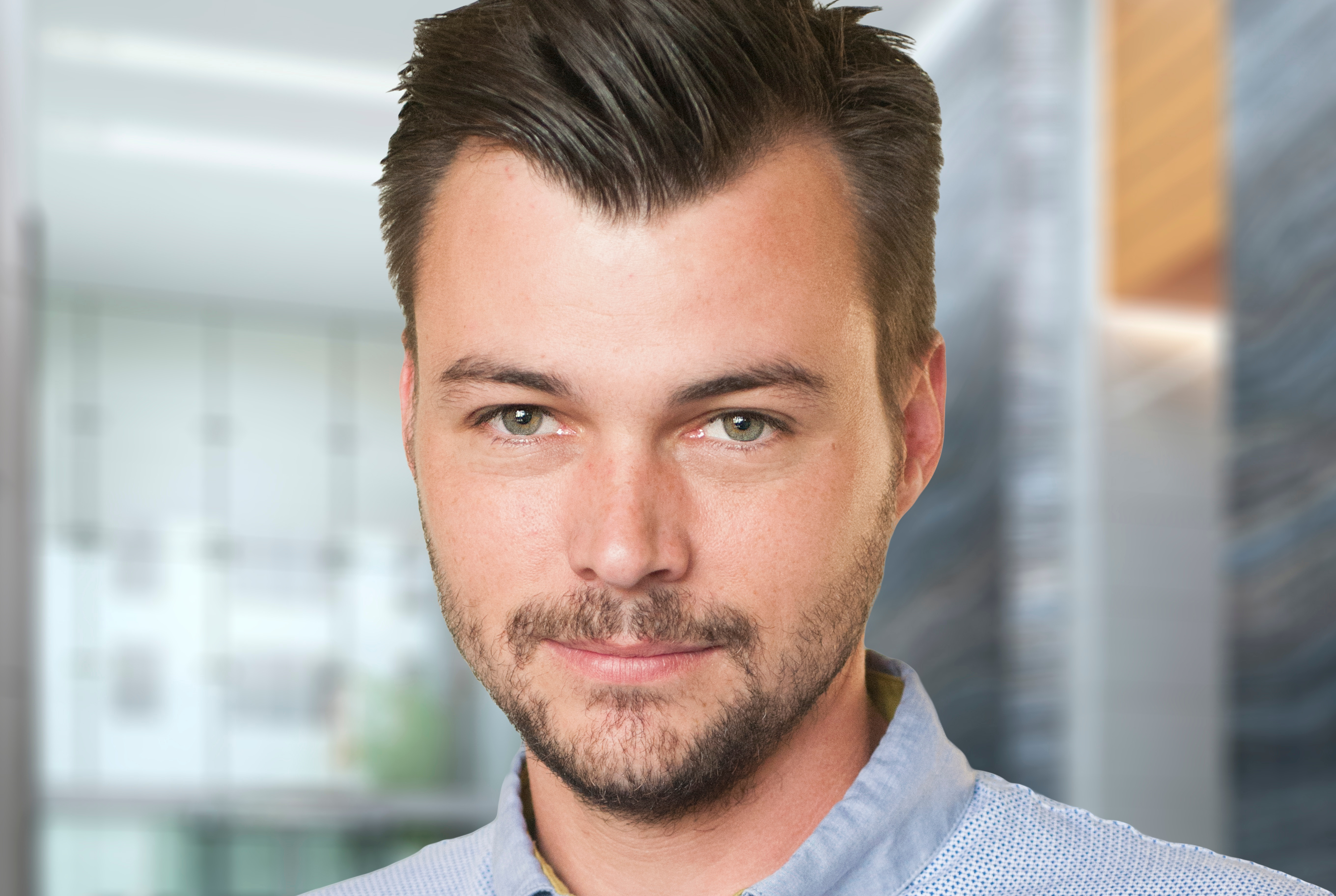 John X. Prentice is the President and CEO of Ample Organics, the seed-to-sale software solution currently used by the majority of Canada's Licensed Producers and designed for compliance with Health Canada's Access to Cannabis for Medical Purposes Regulations.
With an extensive and diverse technological background ranging from digital media and broadcast to medical devices manufacturing, John has a deep understanding of enterprise level infrastructure and the subtle nuances of operating within highly regulated industries.
Ample Organics was recently named "Best Enterprise Software Company" and "Most Disruptive Technology" by Cashinbis in their 2018 Best of Cannabis Awards.
EDUCATOR
Adolfo Gonzalez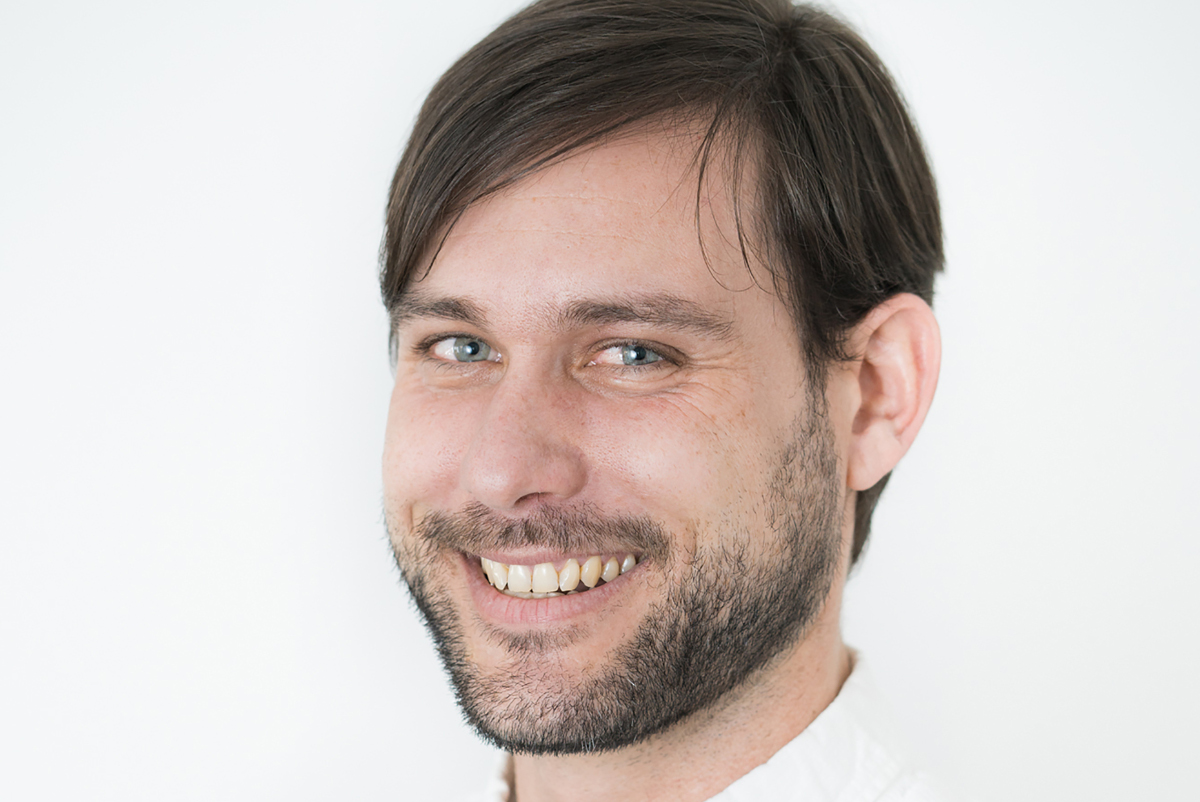 Adolfo Gonzalez is a cannabis research and design consultant and educator with over 15 years experience in cannabis retail, production and advocacy.
He is the co-creator of CannaReps, an experiential cannabis training organization that focuses on education and mentorship for higher standards in the Canadian cannabis industry.
Adolfo also provides business development, branding and marketing services out of Conekta, a company which he owns and runs with his wife Enid Chen.
POLITICIAN
Justin Trudeau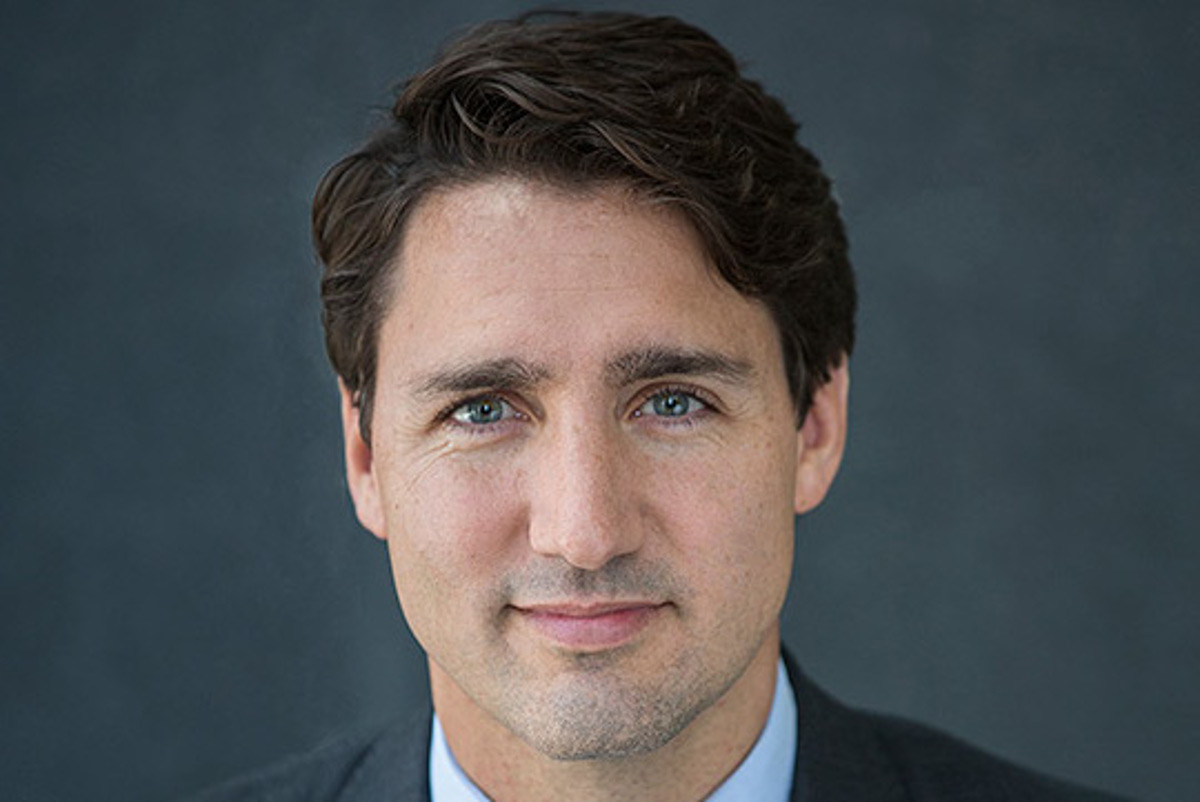 Justin Trudeau is Canada's 23rd Prime Minister.
Along the campaign trail, Trudeau vowed to legalize and regulate access to marijuana, saying Canada's current system of prohibition doesn't work.
And once elected, he enacted legislation to do just that.
Legislative changes to legalize recreational cannabis under his watch has involved enacting stronger laws to punish more severely those who provide it to minors, those who operate a motor vehicle while under its influence, and those who sell it outside of the new regulatory framework.
This past June, Trudeau announced Oct. 17 would be legalization day.
INNOVATOR
Adam Miron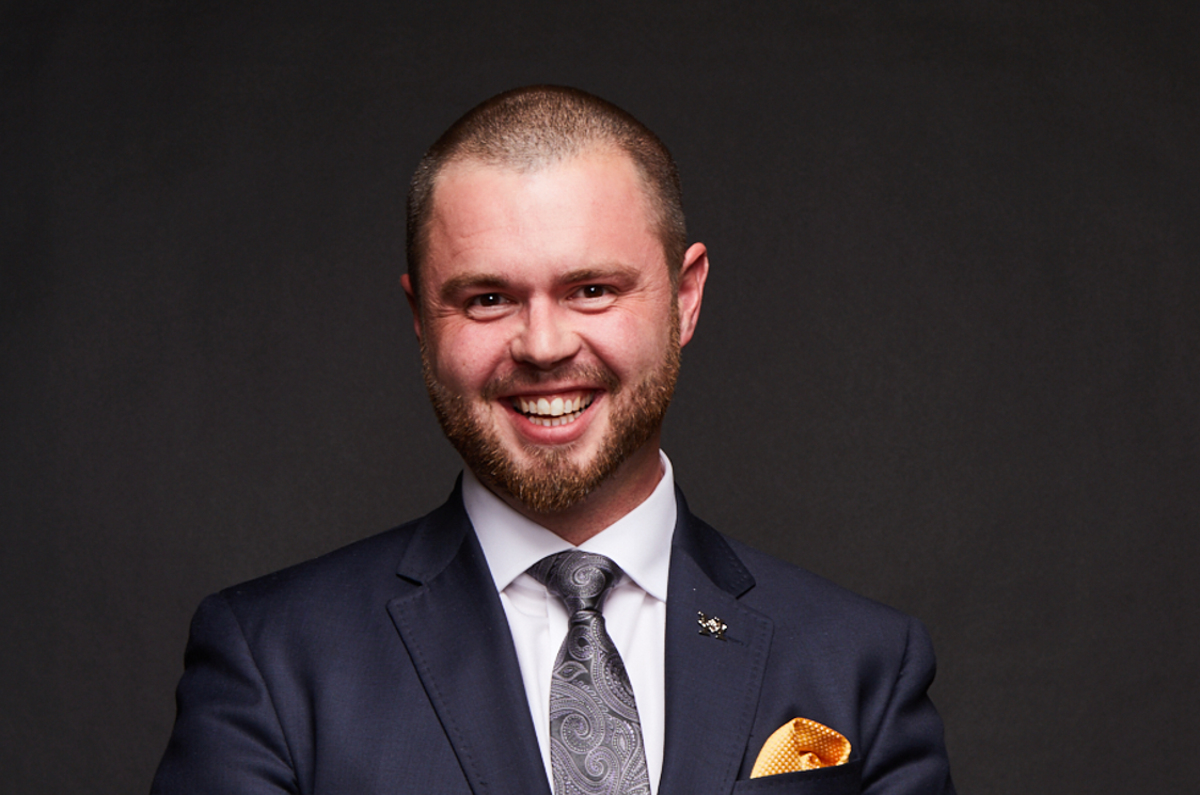 Adam Miron is Co-Founder and Chief Brand Officer of HEXO.
"I have been an entrepreneur my entire life," said Miron. "I started my first business at the age of 11. Fast-forward to 2013, and my brother-in-law, Sebastien St-Louis, and I were looking to get into business together. Sebastien presented me the opportunity to get in on the ground floor of the Canadian medical cannabis industry. I immediately knew that we were on to something. We saw the opportunity that a new industry would provide young entrepreneurs in competing from the same starting point as more seasoned veterans."
Miron said their story is a classic Canadian start-up: "Two guys with an idea and a dream and nothing more."
"The seed was planted one summer night around a campfire and built up over the course of a year in my 175-square-foot-basement office," he said. "We invested everything and asked our family and friends to do the same. The stakes were high and the pressure was intense. At one New Year's Eve party at my house, I looked around and realized that 75 per cent of the people there had invested in us. It was daunting. But we knew that we were on to something."
As HEXO Corp.'s Chief Brand Officer, Miron oversees brand and product innovation and the "image and emotions they evoke."
"I have always been passionate about providing high-quality premium service and products in new and exciting ways," said Miron. "I am focused on leading the innovation team in developing smoke-free cannabis products. And I have a good reason. Just before we got our license from Health Canada, my father was diagnosed with terminal lung cancer. He became our first client. I was able to witness the relief that cannabis gives our medical customers. With just a couple of puffs of 'Midday' high CBD from our 'Time of Day' line, my father was able to spend time outside playing with his three young daughters. 'Bedtime' from our 'Time of Day' line gave him the much-needed relief to get a few hours of sleep."
Near the end of his life, Miron said his father's cancer was so advanced that he had lost his entire left lung and more than half of his right lung.
"It was difficult to see dad struggle to take his medicine for a few hours of relief, when he had to inhale it," he said. "At the time we did not offer any smoke-free cannabis options. Since then, we have developed our award-winning, smoke-free Decarb and Elixir product lines. When I am working with our innovation team in the lab creating new, innovative products I think about my father, sitting on his porch and desperately trying to consume his medicine."
Miron stressed that starting a business is no easy task.
"While we are extremely proud of what we offer to our customers across Canada, entrepreneurism is often thankless," he said. "Recognition for awards such as BotaniQ's Power 10, especially from a standout organization like NICHE, comes with a profound gratitude."
Click here to read more about the BotaniQ Power 10 awards.
CLICK ON A CATEGORY TO READ ABOUT ALL THE FINALISTS: